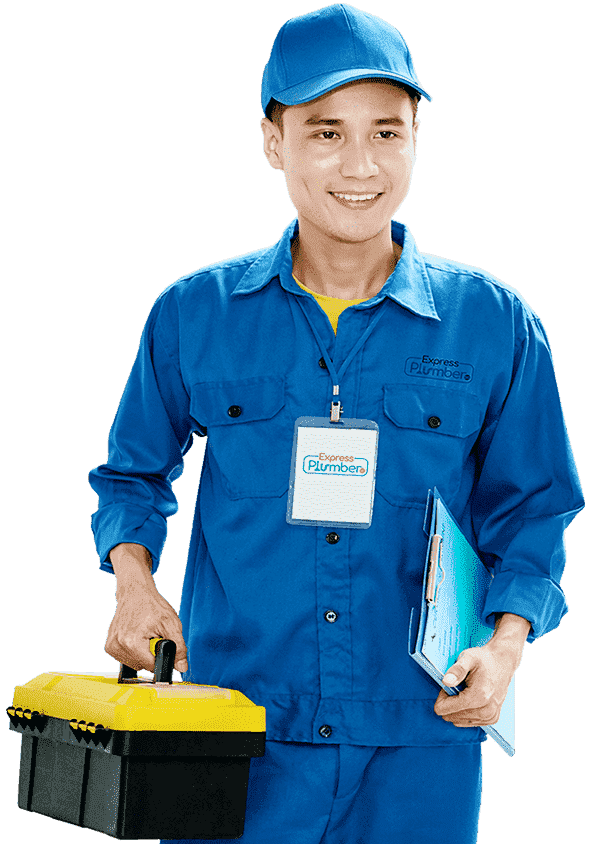 Reliable & Express
Plumber Singapore
As reliable plumber Singapore, we make it fast to solve your plumbing issues. Expect a professional Singapore plumber to arrive at your place within an hour. Contact us to get 100% fair, transparent, and cheap plumbing services pricing today!

Rated 5/5 by 1,000 Customers
Express Plumber: Recommended Plumber in Singapore
Fast & Effective
Emergency Plumbing Services in Singapore
Fast & Effective
Emergency Plumbing Services in Singapore
Are you looking for an emergency plumber in Singapore or a 24 hour plumber in Singapore? And when problems do crop up in the blink of an eye, who do you call? That is the question that many people in Singapore ask themselves. The answer is very easy-you call a professional emergency plumber in Singapore.
At Express Plumber Singapore, we can help you with your emergency plumbing services need. We have over two decades of professional plumbing experience. We know how to handle every plumbing emergencies. As emergency plumbers, we are 24 hour ready to provide fast and reliable plumbing services. In addition, as a plumber in Singapore, we handle general plumbing services. We can help you with various types of plumbing services needs.
Over 1,000 5 Star Ratings

Rated 5/5 by 1,000 Customers
Express Plumber is true with its words. In less than an hour of waiting, they have arrived at my place and be able to fix my problematic toilet. They are so responsive and very easy to communicate with. They have quickly fixed my clogging toilet and thanks to them, they save my day.
It was a superb experience working with Express Plumber. They help me solve my leaking pipe. And I was surprised that they do it quick and did a great job. I would totally recommend Express Plumber to my family, officemates, and friends.
Booking for their service is fast. Their plumber is also punctual. It was a pleasure to meet Express Plumber. I am really impressed with how their plumber has fixed my water heater. He uses the right tools and installed properly. I am super happy with the output.
Trusted
Plumbers in Singapore
Since we start, we strive to be your trusted Singapore plumber. Doing the job right and considering all your requests, we make sure that we can meet your expectations.
Trusted
Plumbers in Singapore
Since we start, we strive to be your trusted Singapore plumber. Doing the job right and considering all your requests, we make sure that we can meet your expectations.
As a reliable Singapore plumber, we always start every assignment we have by knowing all your concerns. We ensure that we can provide 100% satisfaction from a professional plumber. There is no small plumbing services job with us. Whether we will be clearing the clogged sink or fixing a leaking pipe, we always work with integrity and passion. We work with our guiding principles and values.
In every plumbing service that we are working on, we follow a simple guiding working principle. We do the plumbing job fast and accordingly. Our team of professional plumbers in Singapore is always ready when an emergency strikes. We are passionate about providing the quickest response with the top-rated plumbing service.
Are you in need of a reliable plumber? Express Plumber Singapore is just a call away!
Why Hire a Professional Plumber Singapore?
It is a good idea to hire a plumber in Singapore if you are having issues with your water supply drain plumbing or toilet plumbing. A plumber in Singapore is available almost everywhere, and you can find them easily. Look for a plumber in Singapore that is reliable and competent enough to handle any plumbing issues.
You need not be afraid to get help from a Singapore plumber because they have the skills you need. Below are some of the most important reasons why you should hire a plumber in Singapore.
Professional Plumbers Handle Complex Plumbing Jobs
Professional plumbers undergo comprehensive training in fixing plumbing issues. They have studied and earned years of experience in fixing easy and complicated plumbing jobs.
Doing a DIY job may end to further damaging your property. Therefore, it is better to hire a plumber in Singapore. Do not attempt to handle any plumbing project on your own. Hire a Singapore plumber who will give you professional services at the best prices. It will also prevent further damage to your property and increase the chances of getting satisfactory results.
There are many plumbing companies in Singapore that you can choose from, and it is best to find the right and reliable one. Singapore plumbers are not very expensive, so it is not a problem to find one that you can afford and will give you the best results at affordable prices.
Singapore Plumber can Repair the Plumbing System/Issue Quickly
One of the main benefits of hiring a plumber to handle plumbing issues is that they can repair the plumbing system quickly. If you were to attempt to fix any plumbing system on your own and chances are that you would damage the plumbing system, or it can lead to an accident.
Professional Singapore plumbers handle all types of water damage and can get your water system back up and running in no time. It means that you will not have to pay for costly repairs right away, and you can get your property back up and running.
Reliable Plumber can Prevent Serious Health Conditions
When there is an unfixed clogged drain or leaking pipe, chances are molds can develop. The standing water causes molds. These molds are dangerous to our health. A black mold can cause serious respiratory illnesses. It can affect your and your family's health. It is essential to hire a reliable plumber in Singapore to check and maintain your plumbing system.
There are many benefits of hiring a plumber in Singapore to work on your home. If you are considering hiring a Singapore plumber, consider getting a few estimates. Choose a professional plumber that will help you resolve any issue. They can also help you with plumbing installation.
Get an Expert Singapore Plumber Advice
When hiring a reliable plumber in Singapore, you have the chance of getting sound advice for your plumbing system. It can save you time and money. They can give you some simple steps to follow to fix a common plumbing issue.
Singapore Plumbers Provide a Guarantee
If you do a DIY on a plumbing problem, there is no guarantee behind your work. However, by getting a professional plumber in Singapore, he can provide a guarantee to their work. Like at Express Plumber Singapore, our plumbing services come with a 60-day warranty.
Top Considerations When Hiring Plumber in Singapore
When hiring the best plumber in Singapore, there are various things that you need to consider. Below are among the top consideration when looking for a reliable plumber.
Identify the Plumbing Services You Need
Before hiring a plumbing services company in Singapore, there are some things that you need to consider so that you will end up with the right decision. First of all, you need to consider the type of service that you need. If you need a major repair, make sure to get an experienced plumber. Most of the reputable plumbers in Singapore have been operating for quite a long time and have many experiences handling various plumbing works.
Check the types of Plumbing Materials & Tools Used
The next thing to check is the type of materials and tools that the plumbing service uses. Most of the reliable plumbers in Singapore use the latest technology. Also, they use the most effective materials available. Most of the plumbers in Singapore will always be using the latest tools and equipment to improve the quality of their work.
Ask for Quotes and Compare the Plumbing Rates
Many plumbers in Singapore are offering their services at competitive prices. You need to compare the prices of various plumbers in Singapore and choose the one that provides the most reasonable price. Take advantage of asking for free quotes.
Look for the Cheapest & Most Reliable Plumber in Singapore
Do a little research about the services offered and compare the prices. Most of the plumbers in Singapore have varying plumbing rates. At Express Plumber Singapore, we provide transparent and honest pricing. Contact us today through WhatsApp.
Book Our Service Today!
If you've got some plumbing issues, call us today to get help!  Express Plumber Singapore can help you out. We provide immediate and effective solutions for your plumbing emergencies. Our plumbers will arrive at your place within an hour.
For Express Plumbing Needs, Contact Us Today!